SCRIPTINGS#16
You are cordially invited to a two-evening presentation of Achim Lengerer's Scriptings series in Berlin launching new issues the 19th of April at L40 and the 20th of April at Salon Populaire.
TUESDAY 19th of April at L 40 / 8 p.m.
-------------------------------------------
Presentation of the new Scriptings-issue
Scriptings#19 Ted
by Ida Marie Hede and Christian Mayer.
Live performance by Martin Guttmann and Christian Mayer.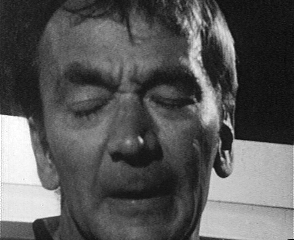 "Lying dormant in new camouflage, Ted's strange talent turns out to have been handed down from little, shamanistic communities in jungles, outposts, and oases, to the twentieth century's scattered life."
L40, Linienstraße 40, 2nd Floor, 10119 Berlin.
in cooperation with Verein zur Förderung von Kunst und Kultur am Rosa-Luxemburg-Platz e.V.

www.rosa-luxemburg-platz.net
WEDNESDAY 20th of April at SALON POPULAIRE / 8 p.m.
------------------------------------------------------

Batsong, rehearsals for an Audioplay
by Adrian Williams and Theodor Köhler.
Theodor Köhler and Adrian Williams will perform two scenes from the edited excerpts of Batsong, rehearsals for an Audioplay,
a work first developed and performed at the APF LAB in New York for eleven consecutive days in 2009.
The play was originally performed with a four-member cast and will be shown in an abbreviated format for
the performance at Salon Populaire.
L'Auditeur/The Auditor
by Kerstin Meyer.
"- Mr. President, how foolish, the tents were in shreds!
- No, Sir. They are computer operated and automatically collapse with time."
Achim and I had invited Mohamadou Diol and Seydou Ndiaye, both theater directors working with the method of Augusto Boal in Dakar, Senegal, to participate with us at the World Social Forum 2011 in Dakar. The World Social Forum is a platform for social activists against global capitalism that takes place on a bi-annual basis in a city of the South. We disposed of a clear arrangement with which to reflect the complex situation of the Forum: each day, Diol and Ndiaye would be listening in
to the talks as they happened, taking notes all the time and immediately turning them into radio plays in our mobile sound studios. The studio booth consisted of two blue foam mats which could be transported and set up easily on the extensive Dakar University campus.
Pictures
by Michael Pfrommer.
SALON POPULAIRE / Bülowstr. 90 / 10783 Berlin
www.salonpopulaire.de